901 N. Bishop
Texarkana, TX 75501
(Texarkana West Loop Frontage Rd, between Wal-Mart and K-Mart)
Phone: (903) 832-2332
Fax
: (903) 832-2323
Office Hours
: Mon – Sat 9am – 6pm
Gate Hours
: 7am – 8pm, 7 days per week
Email:
chu1mgr@cubbyholeusa.com
STORAGE UNITS IN TEXARKANA
Welcome to Cubby Hole Self Storage units in Texarkana, Texas conveniently located on the Texarkana West Loop Frontage Road between Wal-Mart and K-Mart. Our affordable Texarkana storage units range from 3'x3′ to 10'x30′. Our Texarkana storage offers climated controlled storage units and convenital self storage. We also offer RV storage in Texarkana. And for Texarkana boat storage, look no further than Cubby Hole!
At Cubby Hole Self Storage in Texarkana, customer service is our top priority. Our professional on-site manager will the storage and moving process. As the Texarkana storage leader, we offer FREE use of our move-in truck to move into your storage unit. Call Cubby Hole Self Storage today!
Now Selling/Exchanging Propane Bottles!
24 Hour Digitally Recorded Video
24 Hour Office Alarm Monitoring
FREE Use of Cubby Hole Truck to Move-in to your Cubby Hole*
7am to 8pm Access – Get Your Possessions When You Need Them
Climate Controlled & Conventional Cubby Holes
Many Cubby Hole Sizes Available From 5'x5′ to 10'x30′
Boat, Auto Parking, & RV Storage in Texarkana
EASY ACCESS, Wide Paved Aisles; Cars, Trucks, Trailers, Tractor Trailers, Boats & RVs
Friendly, Professional On-Site Manager. Quality Service With A Smile
Truck and Trailer Rentals Available
Month to Month & Long Term Rentals
Large Selection of Moving Supplies And Boxes
Clean – Ready to Move In Units
FREE Pest Control
Computerized Access Gates & Systems
Individual Multi-Digit Entry Codes
Keypad Activated Door Knobs For Interior Hallways
6′ Perimeter Fencing in Fortress Style Facilities
Brightly Lit Hallways
Motion Sensor Exterior Lighting
Kings III Emergency Phone Systems
High-Quality Padlocks for Sale at Office
Padlock Tamper Detection Sticker System
Customer Self Storage Insurance Available
Major Credit Cards Accepted
Availability of Items May Vary*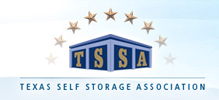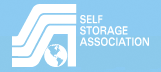 [nggallery id=9]