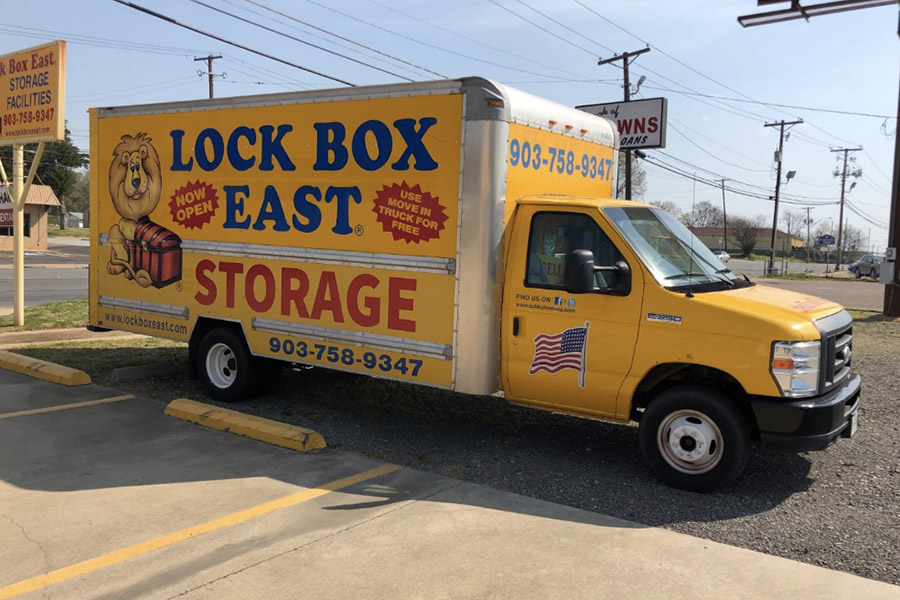 Many Cubby Hole locations have a 15′ to 17′ box truck that can be used when moving into your Cubby Hole unit. There are a few rules, that if followed, will make the truck usage FREE and all you have to do is pay for the gas you use.
The tenant may use truck 1 time per unit and only to move into your unit.
The tenant must provide a valid driver's license & proof of liability insurance.
The tenant must provide a $100 CASH deposit. The amount varies per location.
The tenant must return truck full of fuel and provide a receipt for fuel purchase or forfeit the deposit in full.
The vehicle may not leave a 50-mile radius from the facility.
Time limits:

2 hours use for a 5×15 and smaller unit
3 hours use for 10×10 or 10×12 unit
4 hours use for 10×15 or 10×20 unit
5 hours use for 10×25 or 12×20 unit
6 hours use for 10×30, 16×20 and larger units

Excess time is prohibited. Any excess time will be charged at $25.00 per hour, plus tax.
Fifty (50) free miles. All mileage in excess of fifty is at a cost of $.89 per mile, plus tax.
All equipment must be returned at the time truck is returned or the entire deposit will be forfeited.
The customer is responsible for the replacement of all damaged and/or missing equipment.
Truck and equipment must be returned clean and ready for the next customer. A $40.00 cleaning will apply if not cleaned.
The CASH deposit will be returned if the above rules have been followed.
COMPREHENSIVE/COLLISION DAMAGE WAIVER NOTICE: The customer is responsible for all collision damage resulting from insufficient height or width clearances and the first $2,500.00 of ANY loss. The deductible can be reduced to $1,000.00 for payment of a charge of $25.00 at the time of rental.
This page is for information purposes only. Terms and conditions of actual Loan Agreement shall govern in the event of a discrepancy.