Let us help you find the perfect storage unit size to store all of your valuables at Cubby Hole USA.
We understand that moving or allocating your personal belongings can be frustratingly tedious but we're here to make the process simple and easy. At our many conveniently located self-storage facilities, we offer an array of sizes ranging from small storage units to large storage units and even mini storage units. Rest assured that there's a place for effects of all shapes and sizes!
Our helpful guide eliminates the guesswork out of moving! If you're having difficulty determining which storage unit size is best suited for you, view our guide below. We've included size approximations along with the dimensions to help guide you in selecting your perfect self-storage unit. We carry storage units as small as 3×3 lockers up to 15×50 for larger objects such as boats and RVs. There is a detailed guide to help you gauge how your belongings would fit into our storage units.
Cubby Hole USA has got everything you need to organize your personal items–even down to the storage supplies. Don't hesitate to give us a call today to learn more about our various storage unit sizes and how to properly store your belongings. We're here to make the wearisome task of storing things as a thing of the past!
Locker
Clothes
Files
Small Items

Hall Closet
Clothes
Files
Small Items
Walk-in Closet
1 Room of Furniture
Boxes
Business files

Flatbed Trailer
1 to 2 Rooms of Furniture & Boxes

Average Bedroom
2 Rooms of Furniture & Boxes

Large Bedroom
3 Rooms of Furniture & Boxes
Business Storage
Inventory
1-2 Bedroom Apartment

One Car Garage
4 Rooms of Furniture & Boxes
Business Storage
Inventory
3 Bedroom Apartment

Large Rental Truck
5 to 6 Rooms of Furniture & Boxes
Business Storage & Inventory
Small 3 Bedroom House

Semi Truck
7 Rooms of Furniture
Business Storage & Inventory
Large 3 Bedroom House

750 sq. feet
Boat
RV & Commercial Units

Multiple Parking Sizes
10′ x 20′
10′ x 30′
10′ x 20′
Boat Storage Sizes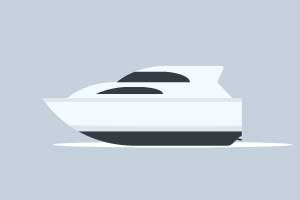 Covered RV Parking
Multiple Sizes Available
12.5′ x 35′
12.5′ x 40
12.5′ x 45′
12.5′ x 50′
15′ x 40′
15′ x 45′
15′ x 50′